We'll give you the best office cleaning in WD1 and WD2 because we're the best Watford cleaning company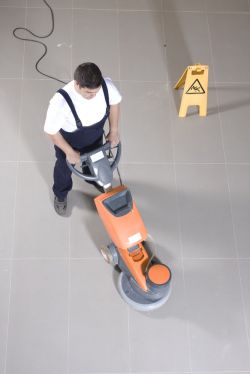 If you have an office or business in Watford and need an office cleaning company which is reliable, flexible and which also gives you fantastic cleaning then phone Watford Cleaners on 020 3743 8136. We're already the preferred Watford office cleaning firm for a number of businesses, large and small throughout Watford. We pride ourselves on having the best cleaners who are at the heart of our success. Cleaners who are conscientious, courteous, hard-working and reliable. We expressly have cleaners with these qualities because we know through research, experience and feedback that these are the qualities you want for your office cleaning staff. It's why we also put our cleaners through an extensive training program which allows them to understand not only the demands of professional office cleaning but the demands of office managers and business owners. So that they can understand the cleaning requirements you have, say for instance, in terms of health and safety. This approach to our cleaners training is just one reason why we're regarded to be the best office cleaning agency in Watford.
Experienced Office Cleaners in WD1 Available for Hire at Bargain Prices
We also make a point of carrying out extensive security checks on all our staff, so you have the best calibre of cleaner in every respect working for you. Our training includes instructing our employees in the particular needs of WD2 office cleaning. Such as how to clean specific office furniture or how to cause the minimum disruption if they're working during the operational hours of an office. We are also the key-holders for many firms in and around Watford. Our flexibility means you always get the customised Watford cleaning service which is best suited to your business. When you call us on 020 3743 8136, we'll give you all the information you need about hiring us but just as importantly, we also listen to what you have to say, so we deliver exactly what you want us to deliver and nothing less.
Don't Worry about Office Cleaning in Watford Anymore!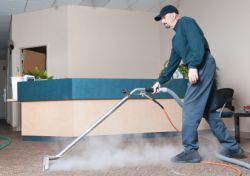 With us being a local company and yet one which has major resources, you get the best of both worlds. A friendly but professional WD1 cleaning service. One you can call up at any time you need extra cleaners at short notice or if you have a last minute change of schedule. Being local, we can react quickly to your requests, yet we're a company which can take care of office blocks, as well as carrying out extensive cleaning in foyers, toilets, stairwells... We can even offer you specialist cleaning services WD2, the quality of which you just won't get with other Watford office cleaning companies. For instance, we have a wonderful carpet cleaning service WD1 which uplifts in-grained dirt and unseen germs which can be lurking inside your office floor covering. On appearance alone, a superbly and professionally cleaned carpet makes a great impression on visiting clients as well as your employees. No matter how big or how small your business is, we'll give you the best rates of any Watford contract cleaners.
We would be delighted to add your company to our portfolio. You can call us on 020 3743 8136 and find out how we can give you a tailor-made cleaning service which you can rely on completely. Watford Cleaners knows what you want which is why we have what you want. Phone us today and hire yourself the best cleaning company in Watford. It'll put your company ahead of the competition when it comes to cleanliness and also keep you under budget. When it comes to office cleaning, we have the best prices, the best cleaners and the best all-round service. Just what you want when it comes to your office cleaning.
Save
Save