Hire our Watford upholstery cleaning company for the best prices and best service in WD1 or WD2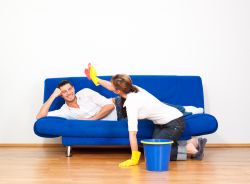 Curtains, drapes, couches, settees, pouffes... whatever item of upholstered furniture you need cleaned, the Watford upholstery cleaning company which will give you a better service every time is Watford Cleaners. We don't just clean upholstery but do it with a care and attention which has become something of our trademark in Watford. It's very simple to hire our company. You can give us a ring on 020 3743 8136 for instance, and we'll arrange a time and date which suits you for one of our expert Watford upholstery cleaning company to come to your home. They'll clean any upholstery or upholstery covered furniture you have for a truly inexpensive price.
The Number One Upholstery Cleaning Company to Suit Your Needs in Watford
Across Watford, we've become the number one choice for so many households because they've heard from friends and family no-one does a better job for a cheaper price. A lot of this is due to the expertise of our excellent WD2 upholstery cleaners. Many cleaners come to us from other companies already experienced, because they've heard we're the best Watford cleaning agency and they want to work for the best. We then instruct them in our much-praised upholstery cleaning WD1 methods which are also key to our company's success. For instance, we match your individual upholstery to the most appropriate particular cleaning method, materials and products so it's given the best quality clean it could possibly have without damaging the fabric. We, naturally use non-toxic, environmentally friendly cleaning substances which are not only better for your fabric but your home. We give each piece of furniture the care and attention it deserves to rejuvenate it's appearance and bring any room in your house back to life. It's not just in terms of appearance however, that make our cleaning methods so essential for your home. We clean deep in-grained dirt which can in turn be a sign of hidden bacteria, allergens and dust mites which can quickly accumulate in any furniture over time. It's one reason why, after our upholstery cleaners WD2 have been to your home, even the air in your home seems fresher, cleaner. Our WD1 upholstery cleaners are not just the best on Watford but fully checked in terms of security to make sure, the people entering your home are indeed the kind of people you want in your home. We feel this is extremely important, and unlike some other Watford cleaning companies perhaps, we go to extensive lengths to make sure this is always the case.
We Will Make Your Upholstery Cleaning Easy for You in WD1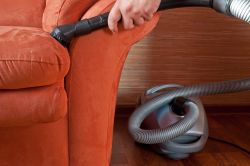 We also not only give you the best cleaning service but the best overall customer service. When you call us on 020 3743 8136, you'll receive the friendly, helpful and informative service which we feel is such an important part of our company. As a local company serving the residents of Watford, we want you to have the best cleaning service at the best price. If you listen to our previous satisfied customers, that's exactly what we give. It's not just upholstery in homes we clean. We're trusted by a number of businesses, offices and companies across Watford to give them a regular, professional upholstery cleaning service Watford they can rely on. Many know good, clean upholstery is an essential ingredient for any office space or business environment. It gives a better impression for your clients, visitors as well as your employees. We'd love to clean your upholstery wherever you are in Watford. Whether it's for your home or business. You can ring Watford Cleaners on 020 3743 8136 and hear how we'll customise our service to give you the best upholstery cleaning whilst also giving you a superb, cheaper price. For Watford upholstery cleaning, we're the company you've been looking for.
Save
Save