For superb end of tenancy cleaning in WD1 and WD2, hire Watford's best cleaning agency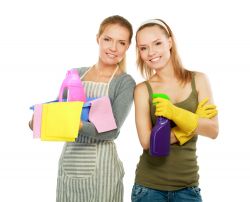 If you're a responsible tenant, then there's one thing you need when you're moving out of your accommodation and that's a good WD1 end of tenancy cleaning service. You need this because it could even be part of your tenancy agreement that you use a professional cleaning service when leaving your flat or house. If you're a landlord, it's best to have the property spotlessly clean for the next tenant to move in For tenants, there's an extra incentive for using professional cleaners of course, and that's about trying to make sure you get your deposit back. By hiring Watford Cleaners, specialised end of tenancy cleaners Watford, you'll be doing just that. You can discover more about us immediately by calling 020 3743 8136.
The Reliable Solution to Your End of Tenancy Cleaning Issues in WD1
Our company knows end of tenancy cleaning is a particular skill which is unlike other cleaning services. You are always guaranteed a through and in-depth clean whenever you hire our cleaners whether it's for general house cleaning or office cleaning. End of tenancy cleaning WD2 however, can specify that things like paintwork needs to be washed. There may be certain areas, as a tenant or landlord, you'd particularly like to be cleaned. Such as if there's a particularly neglected kitchen or bathroom. We make sure every room is spotless for you. What makes our Watford cleaners stand out from other cleaning agencies WD1 is not just the quality of our cleaning, but the price of our cleaning. As a professional local cleaning company serving the people of Watford, we make a commitment to keep our prices low. We realise that for tenants, it defeats the purpose if you have to pay a large amount of money for house cleaning in order to get your deposit back. Likewise if you're a landlord, or estate agents with a number of properties, you need professional cleaners who will give you a reliable, quality service at a rate which means you always keep under budget. Hiring us couldn't be easier. You can call us on 020 3743 8136 and arrange a time and date for our cleaners to arrive which is completely suitable for you. You can also tell us about any special cleaning you'd like done and we'll confirm the price you pay is very reasonable indeed. It's how Watford end of tenancy cleaning should be. Simple, efficient and inexpensive.
Great Value End of Tenancy Cleaning Services for Everyone in Watford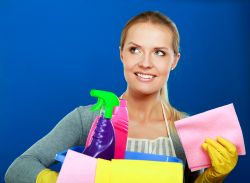 Just as you can trust our prices to be low, you can trust our cleaners to be honest, hard-working and courteous. First of all, no-one comes to work for us with being thoroughly security checked. They're then put through extensive training which includes the particular demands and requirements which makes up end of tenancy cleaning. As a trusted and helpful local company we also make a point of being flexible. Which means if you need our end of tenancy cleaners at very short notice, we'll be there at very short notice. With our cleaning company, you can also have additional services to compliment your main WD2 end of tenancy cleaning. Such as our highly praised professional carpet cleaning service or our very popular Watford upholstery cleaning service. Each of which can bring an extra dimension to your property and truly impress those you want to impress. With our great prices, there's every reason to call Watford Cleaners on 020 3743 8136 if you're looking for end of lease cleaning in Watford. We make a point of justifying our reputation as the best cleaners in Watford with every job we do. Whether you're moving out or moving people in, this means we'll always give the combination of great service and low prices you're looking for.
Save
Save